What comes first? The great culture or the ping pong table??
The recently coined saying "People don't leave bad jobs; they leave toxic work cultures" appears to have resonated with many people. Thousands (sometimes tens of thousands!) of people repost the quote each time it's shared on LinkedIn or Instagram.
As workplace designers with an award-winning culture ourselves, our clients often come to us with a brief for culture change that is as significant as the interior design. They would like a ping pong table and a beer fridge like the other offices have. And that begs the 'chicken or egg' question… What comes first? The ping pong table or the great culture?
It's easy to walk into a vibrant office, which perhaps feels part workplace and part coffee shop, or where employees are as competitive in the pitch room as they are at the Playstation, and say "This is what I want my company to be like". But the simple installation of a gaming area, or the hiring of a barista doesn't automatically turn your workforce into an engaged and inspired community.
While office perks are great, they are a single ingredient in a more complex recipe of brand, HR & leadership strategy that collectively define and nurture a culture that every person wants a piece of.
We thought we'd share with you 15 insights on brand, HR & leadership to help you identify a culture that can be supported by a tailored workspace environment.


BRAND
Brand is not just the way you appear to your clients; it's the way you behave as an employer and how that makes your employees feel.


Younger generations entering the workplace are more motivated by purpose than purchase and are more likely to commit to employers whose company vision they buy into as opposed to who is offering the highest salary.


Clichés and catchy phrases add little value. Morals and mantras that your employees genuinely identify with will inform and reinforce day to day decisions as well as long term plans, creating a formidable, long-term culture.


Be authentic in representing who you are and what you stand for. If a company's behaviours contradict its mission and values, the mismatch begins to break down the trust between employer, employee and client.


A strong culture requires a collective effort. You can have the most driven individual on your team but if they feel as though they are alone in their commitment to the brand, they will become disillusioned. Make your mission and values apparent in everyday language and create a community of people with shared ambitions.

HUMAN RESOURCES
The strength of your brand will make recruitment easier. Any new candidate has the potential to dilute or reinforce the existing culture so cultural fit is as important as education and experience.


An induction plan should focus on immersing new recruits in the culture as thoroughly as it does their role and tasks. Share your business and cultural ambitions with them on day one and show them how they fit into the bigger picture.


Encourage authentic, positive relationships between staff members by organising events and occasions in and out of work. The opportunity to connect bout life as well as work creates stronger bonds and a greater commitment to the team.


Communicate that you care not just through face to face appreciation but through perks too. Fair policies are a good start but great policies, a great environment, great rewards and a great wellbeing plan will have more impact.


Measure engagement! Through anonymous surveys, feedback sessions or one to one interactions, regularly measure how engaged your employees are and take action where its needed. Feedback trends will inform you if people feel unappreciated, if the environment is distracting or if they feel disconnected and that gives you the power to make positive change.


LEADERSHIP
Autonomy is empowering. Having hired the right people with the right attitude, skillset and aligned values, allow them do the job they have been hired to do better than you, the way they want to do it.


Empower them further by involving them in conversations and decisions that will affect them, allowing them to contribute to the ongoing success of their work, and celebrating their successes with them. A culture of ownership, pride and commitment creates a highly motivated environment.


Good managers build individuals and teams through professional development, cross-training opportunities and recognition of achievements, creating a culture of teamwork and a strong network of support between employees.


Middle managers are key to developing, maintaining or changing culture as they tend to be the main communicator between senior management and non-management teams. They are the messengers, the mouthpiece, the learners, leaders and examples so all should be identified as culture ambassadors.


The best leaders communicate clearly and openly. Those who allow open exchanges, who aren't afraid of staff challenging how or why they do things, are more likely to innovate and improve the business based on the feelings and ideas put forward by employees.


Once you are confident your internal strategies are defining who you are, you can create the kind of environment your employees will thrive in. There is no one size fits all and a ping pong table isn't always the answer.The personality of your business might call for a bar but it might be more valuable to factor in a library, a lounge or a gym.
Ultimately, your workspace should be designed around the people within it, what allows them to be happy and to do their jobs well.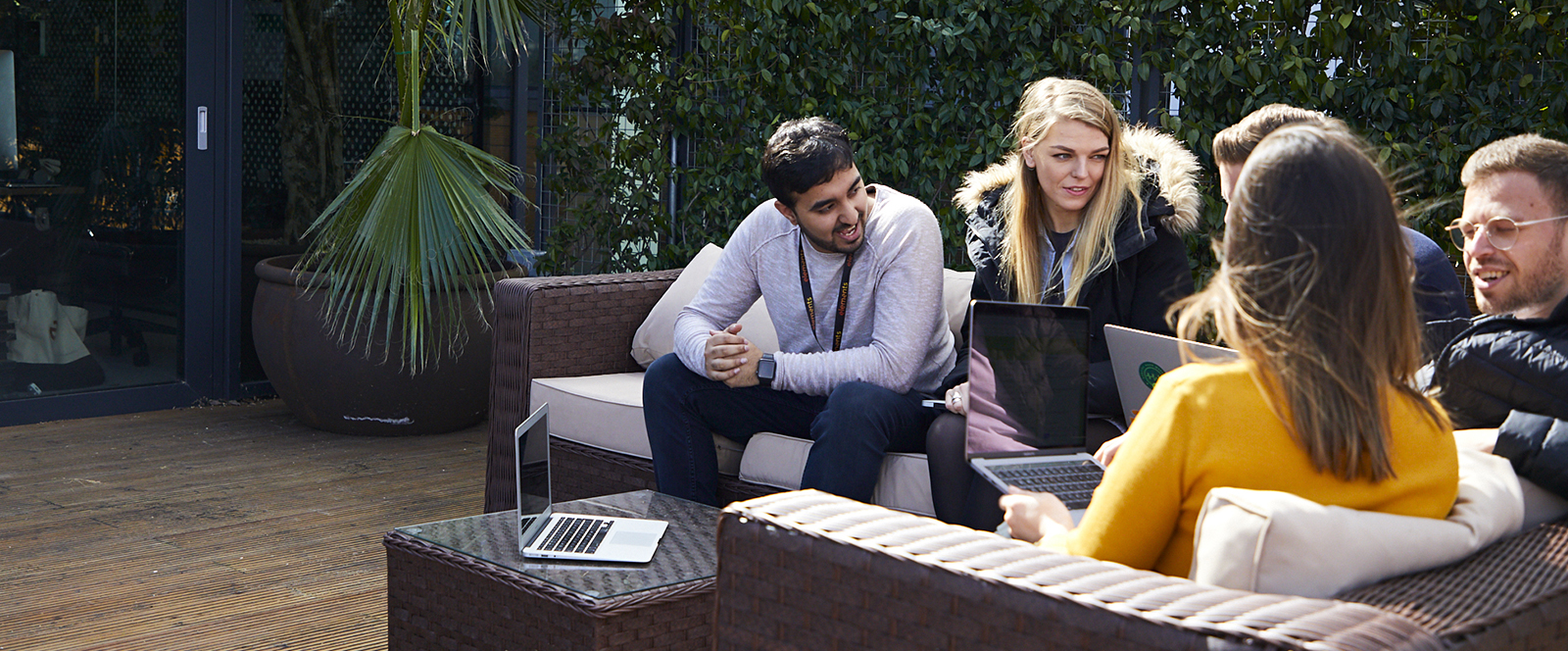 Designer, Olivia Scrine, included a roof terrace vegetable patch in her concept for Elements Talent Consultancy, amplifying their already strong culture of community, collaboration and wellbeing.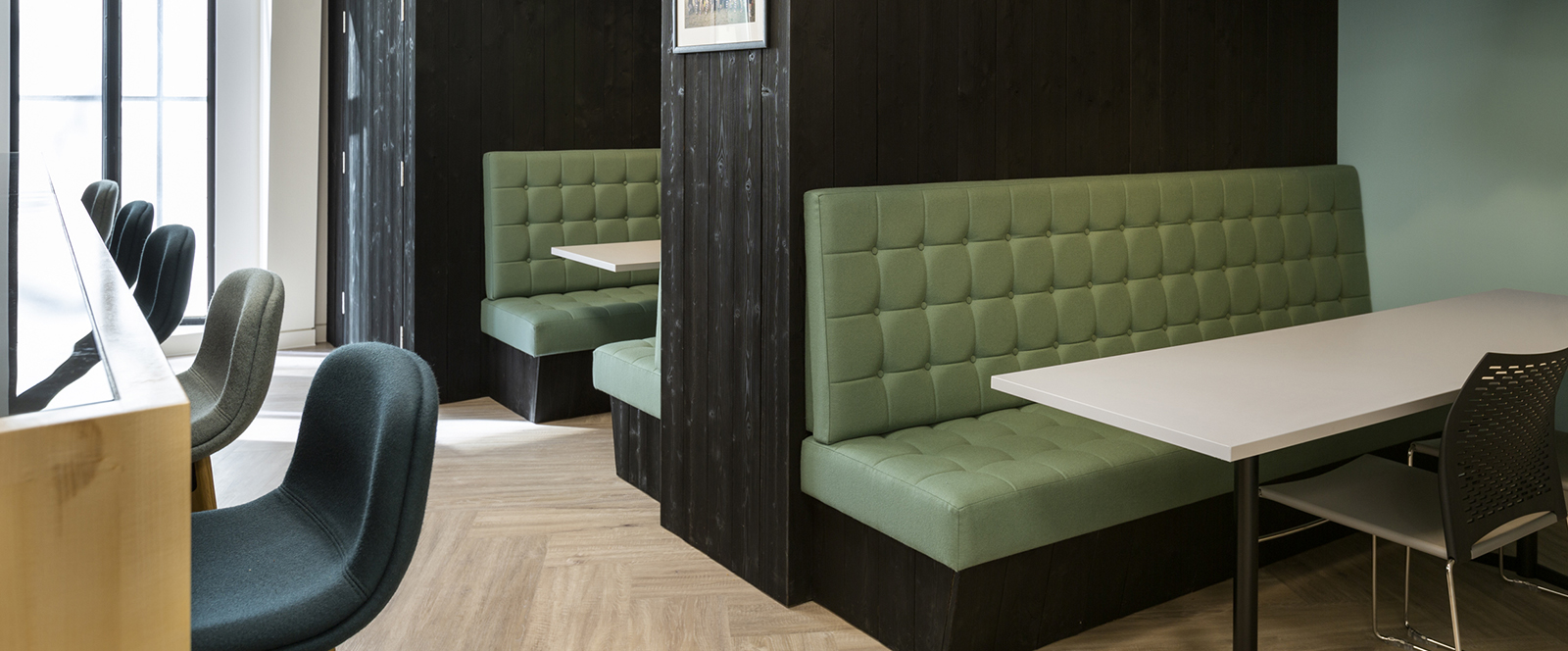 Wikborg Rein challenged legal sector norms by asking Designer Rameez Raja for breakout space in their St Pauls office. They wanted to reflect the sociable culture of the younger employees in their multi-generational workforce as well as attract & retain new staff.