Sustainability In The Workplace
Climate change, carbon footprint, sustainability – just a few terms that we are all very familiar with these days for good reason. As a business in the 21st century, many employees will look to you to lead by example, fulfilling the environmentally friendly values of a millennial employer. Perhaps your clients or partners also favour those with clear sustainability strategies or you simply want to promote good practice and inspire individuals to make a change.
If you're reading this blog, you're likely to already be considering the green credentials of the company you own or work for and wonder what else you can do to make the world (and your office) a better place. We've been doing the same, led by our Front of House face and eco-enthusiast Anna Craig, so we thought we'd share our thoughts.
SIMPLE SWITCHES ARE A GREAT START...
An environmentally-friendly office reflects a responsible business and sometimes, it's the smallest changes that can make a difference.
City Pantry supply our Monday and Wednesday company breakfast and lunches and find the most eco-friendly methods of delivering to us, in addition to small (but just as important) things such as not providing plastic cutlery and using bio-degradable packaging where possible. We've also made the conscious swap from using big corporate companies to Fed, Abel & Cole's office specific food and drink delivery service, meaning all our kitchen stock is now organic, sustainably sourced and even delivered on zero-emission bikes! We're even looking into having our milk delivered the old-fashioned way, switching to regular glass-bottle deliveries instead of relying on supermarket-sourced plastics.
Taking the time to celebrate successes together is a key part of our strong team culture. For those occasions, we've decided to spend locally on beers and spirits, now sourced through the likes of Crate Brewery and East London Liquor Company. Local deliveries mean less mileage and a reduced carbon footprint.
Although it can be almost impossible for businesses to go paperless it's very easy to save resource and increase efficiencies. We've just recently switched our paper supplier to Harriers who offer rainforest alliance certification, FSC, Carbon Trust and 100% Eucalyptus Fiber helping to reduce the impact of our necessary printing.
Initiatives like these are just a few examples of what might be the standard of the future, eco-friendly office.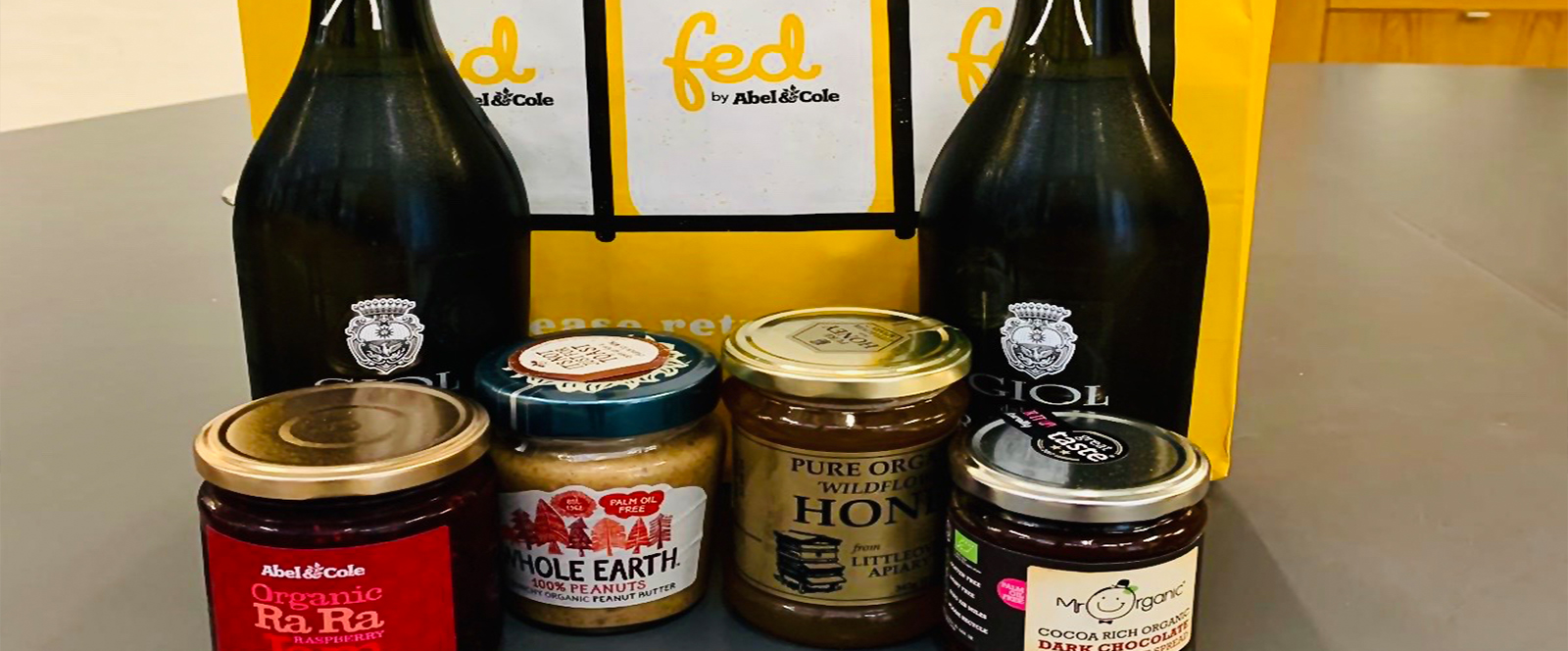 DESIGNING SUSTAINABLY
32% of landfill waste comes from the construction industry alone – that's an estimated 77.4 million tonnes a year.
As the climate changes, so are the fundamentals of both design and architecture. Environmentally Sustainable Design (ESD) is now seen as a crucial part of designing more efficient, resourceful and high-performance buildings that not only suit the need of owners and occupants, but also the environment.
If you're looking to relocate or refurbish your office space, we encourage you to aim for accreditation in one of the following rating systems: BREEAM, SKA or LEED.
Choice of materials when designing a more environmentally friendly workplace can inherently play a large role in helping to achieve any one of these accreditations. This was demonstrated in the fit-out of Virgin Sport & Virgin Start-Up's office which achieved SKA Gold standard. Worktops were made from compressed paper, turned into stable sheet material, the bar in the breakout area was made from 100% recycled glass bottles and Tribe meticulously sourced all furniture through specialist second-hand suppliers.
ThirdWay's design team have found it easier in 2019 to source materials that met the SKA criteria as more and more manufacturers are incorporating recycled, cradle to cradle and reclaimed elements into their products. Contractors such as joinery companies and decorators are all willing to adapt their manufacturing materials and processes too.
A recent project for a renewable energy company in London was an exciting challenge for the project team. They needed to ensure that every part of the design would be in keeping with the client's sustainable values in addition to meeting the criteria for a SKA Gold accreditation. Every part of the design has environmental aspects considered such as energy-efficient light fittings, recycled materials, acoustics and the use of only water-based paints. Bike racks have been installed to encourage and allow for more eco-friendly travel to and from the office. In addition, the aesthetic of the design features many plants, troughs and moss walls, not only contributing towards a healthier, happier work environment but also acting as a constant reminder of their relationship with, and commitment to, nature.
When it comes to Architecture, one way of achieving a more sustainable approach is taking advantage of the existing stock. London has a plethora of historic, beautifully crafted architecture. ThirdWay Architecture are not only aware of this opportunity but also, seize it with both hands. The practice aims to unlock the potential of existing buildings by refurbishment, extension and repair.
Although these buildings require upgrading to meet contemporary standards of comfort, flexibility and performance, working with an existing structure removes a fundamental issue of new build structural works – embodied carbon. Additionally, ThirdWay Architecture always aims to meet a suitable BREEAM accreditation for each building, whether that is refurbishment or new build in accordance with the local council and London Plan. When working in tandem with ThirdWay Contracts (ThirdWay's traditional contracting entity) sustainability aspirations can be aligned from the outset and continued through the design process.
INNOVATIVE RECYCLING
We're working hard to be as sustainable as possible not only inside the office but also on-site. We currently recycle all our rigid plastics through our waste management company. Flexible plastics, on the other hand, can be difficult to repurpose and are often deemed as non-recyclable.
Earlier this year we partnered with GOMI Design who help us to turn out flexible plastics such as bubble wrap, furniture packaging and carpet wrapping into fantastically designed and crafted goods such as portable speakers, helping to close the loop on a more sustainable way of working and create a positive impact through upcycling.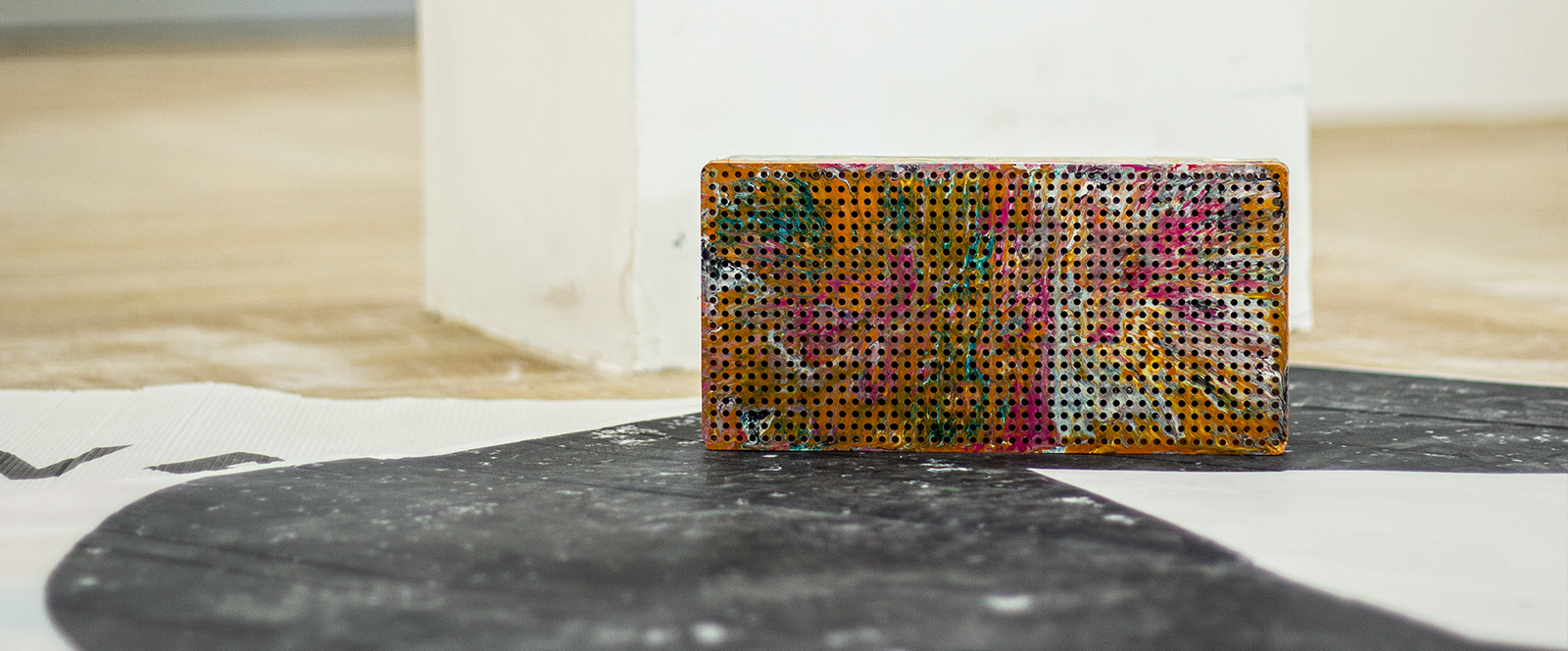 A NEW HOPE
When looking ahead towards the future workplace, we predict that new innovations will also be likely to play a huge role in creating a working environment that uses less energy through technologies and takes advantage of digital insights to drive better behaviours.
The increased awareness of sustainability within the workplace has already created a shift in mindset for many companies. Whether it's placing a focus on designing in a way that's kinder to the environment, considering waste management or making small changes around the office, all of these things have the ability to contribute to reducing your workplaces' carbon footprint whilst encouraging employees to do so too.
Anna Craig, who has been driving the change in making our internal habits "greener" here at ThirdWay, commented - "Already after just a few weeks of highlighting sustainability in the office, I have noticed small but important steps being taken by everyone. It's so great to see and be a part of."