Re-evaluating your office space with real data
As businesses adapt to the new challenges of being forced to employ fully remote working, many short term problems have been conquered by technology and HR teams ensuring everyone is still able to operate 'business as (un)usual.'

What does this mean for the office space as we know it when businesses have the clearance to return to the workplace?

Freddie Pritchard-Smith, Co-Founder of Savvy Property Technology, explains the influence this may have on your workplace.
"Fundamentally businesses have remained operational during this period of remote working and for some, productivity may have even improved. The question many will consider now is 'do we really still need the same sized space?'.
Before the pandemic, it was a well-known statistic that no office is ever more than 50% occupied on a daily basis. People come and go at various points throughout the day whether that's because they are working flexible hours or because they have client or partner facing roles that require off-site meetings.
Often the only thing stopping employees from a fully flexible 'work from home' culture was the business leadership team itself saying that it was not an option. Now this culture has been enforced, they can no longer protest possibility, and instead can take an honest review of what can and can't be done effectively remotely. Now is a better time than ever to understand how much space the business truly needs.
The first step to understanding your space is to start collecting data on how it is being used on a daily basis when the workforce returns to the office. Using technology to gather real-time analytics including footfall and heatmapping will enable you to understand utilisation and make informed decisions, backed by data, to get an accurate footprint of the space you need. It will bring areas to your attention that could be re-purposed or reenergised and will give you insight on employee behaviours that you can harness to increase engagement and wellbeing.
This is not just about the number of desks you need. The concept of space itself will be as prevalent in future because the workforce now knows for certain they do not need a fixed desk but more accurately an appropriate place to enable them to complete different tasks.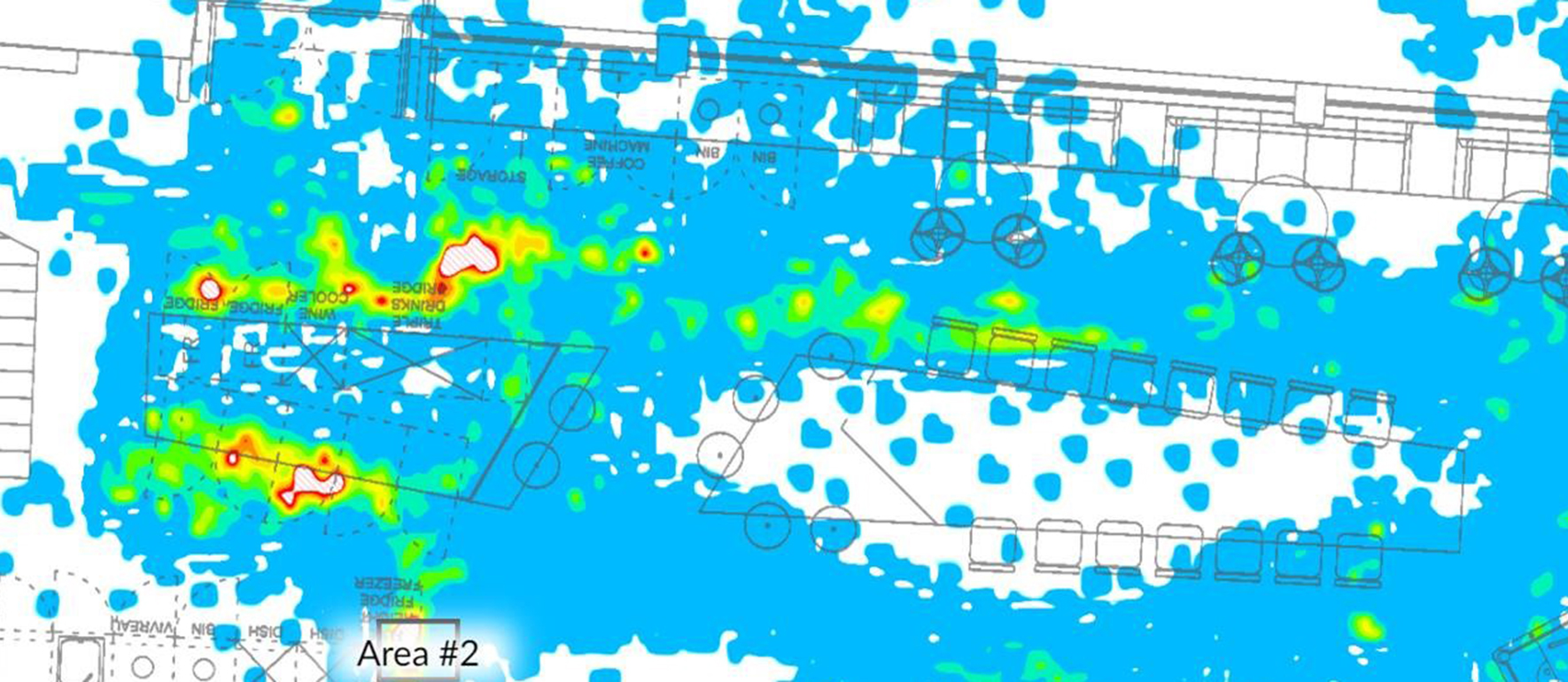 With data, you might find that the quiet space dedicated to focused working is over-burdened and may decide to create more similar space. Or perhaps the people utilising that space are the people that are as productive at home as they are in the office so in giving them that choice you allow the office to work harder for those who are based there. You might find that there is an opportunity to reduce your quiet space in favour of more agile, collaborative environments for a more transient workforce. Unless you gather data, your plans for office change are only educated guesses.
The greatest value to staff is often the space to collaborate with colleagues, which for the last few weeks has been limited to video conferencing. No matter how sophisticated VC is, it cannot replace our need for human interaction, and your office will need to account for this to attract people back into it.

Implementing changes such as these does not necessarily mean that you will need to move office (unless you realise that you need significantly less space!) but it will help rationalise and optimise your current space."

Savvy Property Technology works closely with ThirdWay Workplace who are experts in converting qualitative and quantitative data into tangible change management strategies and outcomes.
For any further information on installing property technology or using data to create an office environment that will make people want to commute again, please contact us on hello@thirdwayinteriors.com