A Look Back at 10 Years of the Workplace
Today marks exactly 10 years since Ben Gillam, Founder and CEO of ThirdWay, started the business - and what a decade it's been. We've covered so much ground and delivered so many incredible projects; we've grown from 2 staff to 200; we have hundreds of clients who have become genuine friends; and we've held many brilliant parties to celebrate our successes.
A 120 person staff trip to Barcelona with no dramas? Smashed it.
Finding a business partner up a mountain on a ski trip? Completed.

We could indulge in so many more memories (from our Sunday Times #2 Best Company award win, our move to Morelands, or the shock of having our finances scammed - after all not all our unforgettable memories can be good ones!) but what we'd actually like to focus on here are the changes we've witnessed in the office fit-out industry over the last decade and the purposes they serve.
Here are the ten most significant differences we've seen since 2009 – points worth considering if you're looking to shake up your workplace anytime soon.
'Back of house' has become 'front of house'. Traditionally hidden areas like kitchens and staff break areas are now front and centre of modern business HQs. They are integrated and client-facing. Showcasing your culture is your biggest opportunity to make a statement about who you are and what you stand for.


There is a genuine desire from clients to design spaces that work for people and meet their needs – physically, socially, psychologically. The workplace has become more than just a functional environment of process and output. It's about making people happy and everybody benefits from that.


New technology has reduced the number of operational tasks, allowing more time for collaboration. Businesses that may have been 40% support staff might now only be 5% support stuff due to tech enabling more streamlined processes. That means that 95% of staff are there for creative output, creating an inspirational and aspirational environment which is far more fulfilling to be a part of.


People used to be tied to their PC at their desk as laptop batteries and wifi connections were poor. The power of processing has enabled flexibility. The desk is just a part of a working day and not an anchor. Agility allows people to work the way they want to whether that's at a workstation, in a breakout area, from their bedroom or in a coffee shop down the road.




The CEO mindset has changed. In our early days, we'd go and look at a new space with a business owner and they'd ask "how much is this space going to cost?". Now the question is "is this the right space for my staff?'. Everyone is on board with the fact that an office is not just an office, it's an engagement platform, and if you engage your people, give them the right environment, they will be more productive and the business will grow as a result.


Buildings are brands – 10 years ago buildings were known conventionally by a street name and number. Now, a building coming to market will have its own brand, personality and appeal. It's a destination. Landlords are being more inventive in attracting the best businesses to their property portfolios and building upon those vertical communities.


The demand for flexibility is far, far greater – not just in how an office looks and functions, but also flexibility of lease terms to enable a company to anticipate how it may scale up or down, move in or move on in time.


The office used to be outside of social culture – it was simply the place you went to work. Now it embraces and replicates the things we experience outside of work. Some offices look a boutique hotel or feel more like a retail or restaurant environment. Culture has infiltrated the office and it's here to stay.


The desire for culture is insatiable. Our clients often request that we help them "create a culture". In fact, they already have one, they just need to work on it. We focus on nurturing our culture every single day and invest huge amounts of money into it. It's the best investment we can make. You can't just expect culture to manifest itself. It might for a small business but when you reach a tipping point of 100 or so employees, you have to invest time, effort and money into maintaining it.


The pace of change is relentless. It used to be that big change would perhaps come every few years but now in a tech-driven society, and an age of innovation where people have the desire to do something new, things are forever changing.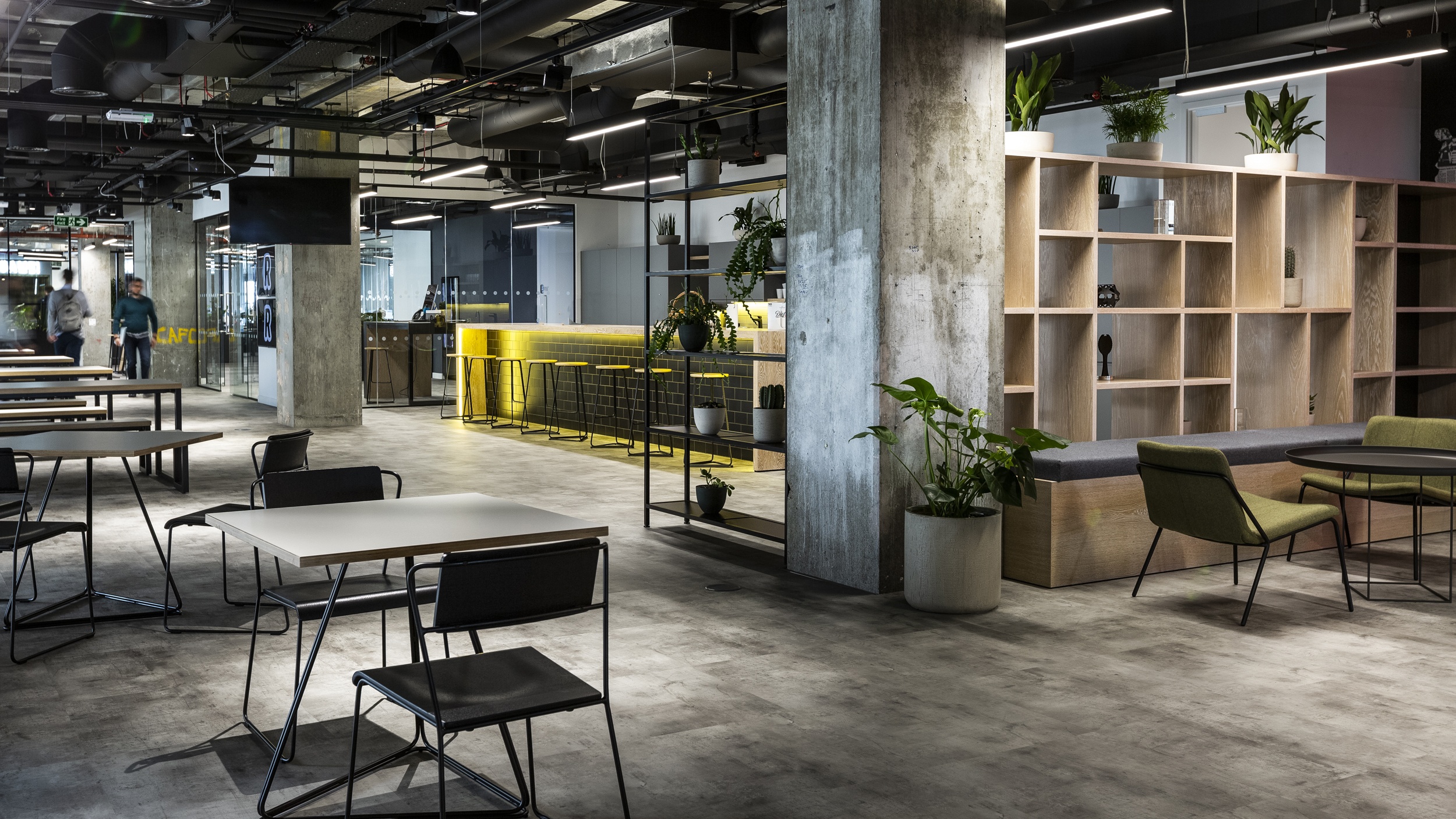 It's a privilege to have been both passenger and pioneer over the last 10 years and we can't help but also think about what the future holds. Here a few ideas to keep in mind for your future office.


We think people will shake off their fears around technology, privacy and intrusion and the workplace will become smarter, with sensors installed that will prompt us and point us towards working and collaborating in more efficient ways. We already welcome smart devices in our houses and it feels inevitable it will enter the working day too.


With many company's now taking the subject of sustainability more seriously we imagine that will not only continue to revolutionise the fit-out process itself, transforming office environments, but also the ways of working. It's likely that companies will encourage employees to travel less, meet online more, perhaps work from home where it's appropriate, and lead a more conscious lifestyle in general, in a bid to reduce their carbon footprint.


The older generation will have a renaissance in the workplace. There is a worry, even amongst those in their thirties that they will become redundant in 20 years' time. Not being as tech-savvy as others, or knowing anything about coding or AI, can feel quite threatening. But there's a whole generation of people that can be the programmers and tech innovators. What that younger generation won't have is years of wisdom and experience and that insight will become more precious and make our aging workforce more valuable. There is always a human aspect to work and first-hand experience is priceless.


Battery power will continue to change the way we work. We'll get to the stage where all devices will be wireless as standard and that calls into question the existence of the workstation at all. What is it when you're not plugged in?


With the pace of technology, the increasingly multi-generational workforce, and the focus to balance tech and human capability harmoniously, we're sure to witness another exciting decade of change in the workplace and we can't wait to see what lies ahead.
Thank you to everyone that has been a part of our journey so far. Here's to the next ten years!