7 Things You Should Know About Hybrid Working
Unless you've been avoiding the internet for the past couple of months, you've probably heard about HybridWorking. It's a fresh approach to working life that is defining what the new normal will be like. It's what will allow you to work from wherever is optimal depending on the task you're doing, the way you're feeling and the needs of the business you're working for. It's the working culture that will change your language so that you no longer have to define where you are. 'I'm working from home' or 'I'm working from the office' will just become 'I'm working'. In a café, on the beach, in the park, anywhere else - as long as work is getting done, does it matter where from?
But it takes more than just a thumbs up from the boss to transition into a working model like this. It would be a huge risk for any business to switch to HybridWorking without making a holistic evaluation of the business and instigating purposeful change from the top down. Every company's transition is different depending on size, sector and the type of business you are. Our own HybridWorking theory is designed with SMEs like us in mind.

DOWNLOAD OUR GUIDE TO REDEFINING, REDUCING AND REINVESTING IN SPACE
Here are seven things we believe are key to successfully adopting a HybridWorking model:
Communication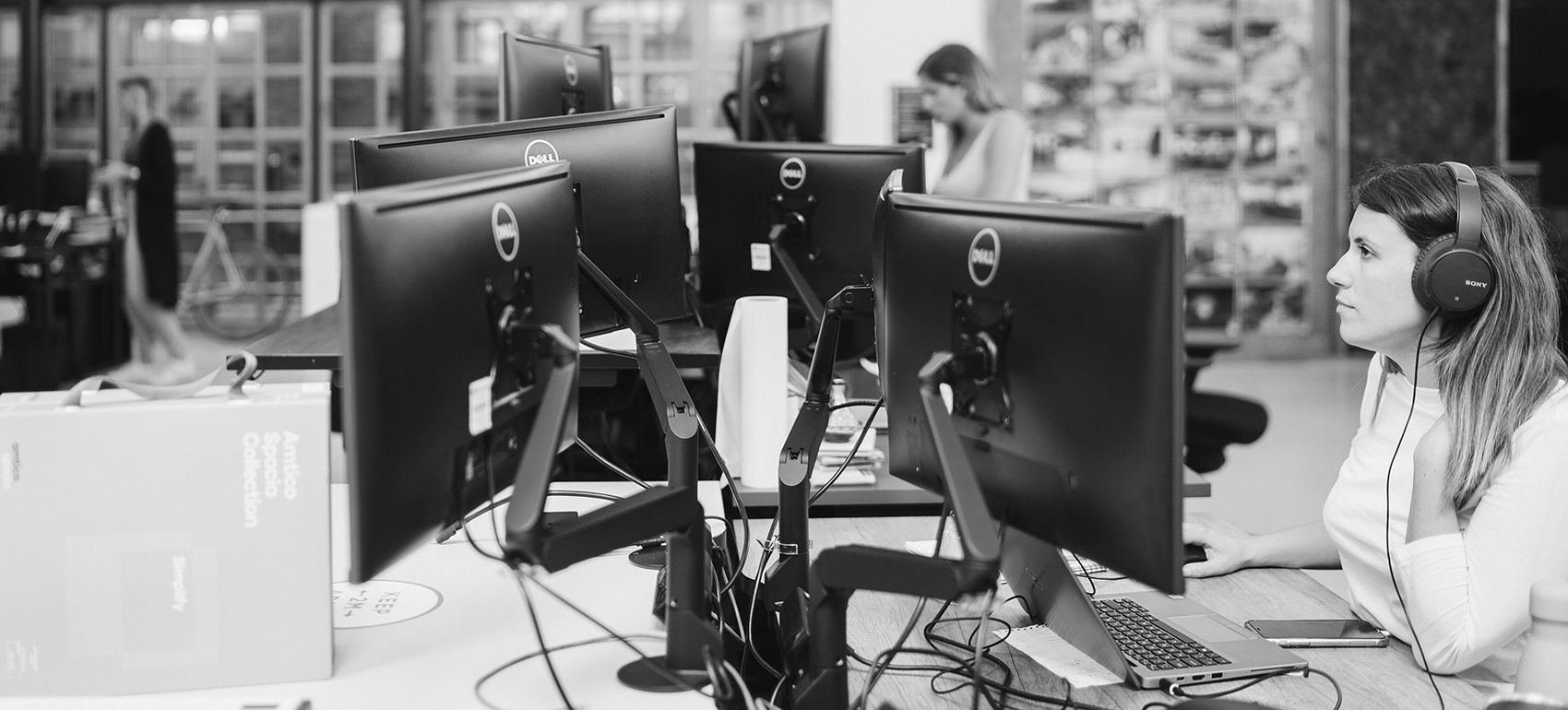 Organisations will need to step up their formal communication efforts to ensure that every worker receives the same message. Those who are used to having the majority of their team in the office may have come to rely upon face to face communication and word of mouth to counter any inefficiencies in official comms processes. With the likelihood of employees being in the office some days but not others, or perhaps even not at all, if those systems and processes don't adapt to suit a remote workforce there is more risk of people feeling disconnected, damaging both culture and professional performance.
It's also important to remember the informal channels of communication and create opportunities for the kind of chance encounters that happen when you're making a coffee or collecting something from the printer – these opportune chats are still possible even if they're in a digital breakout space. And not to forget the value of face to face connections. A HybridWorking model doesn't mean that you'll never have your whole team in the same space again. It's important to organise occasions where people can be together, socially and professionally, nurturing existing relationships, creating new ones and boosting team morale.



Culture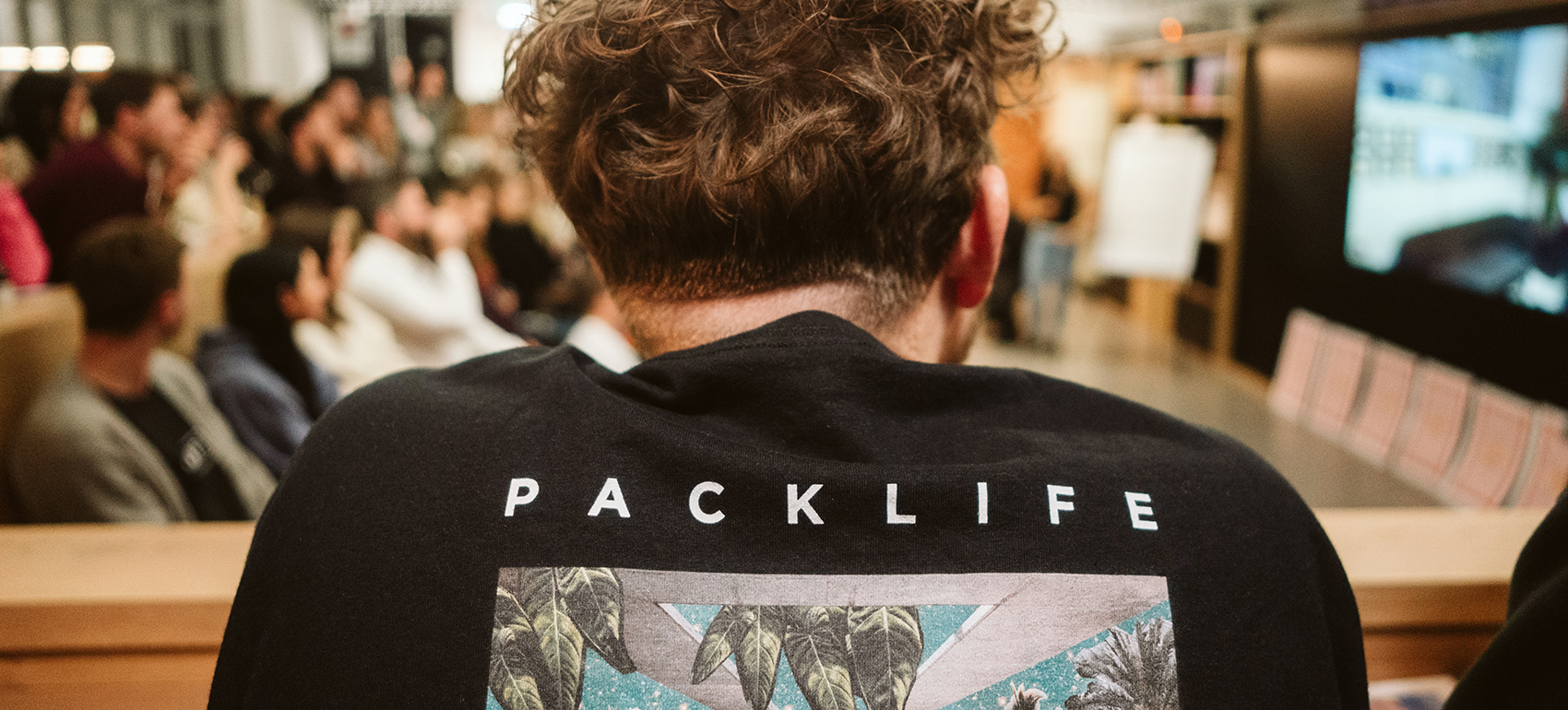 Many companies rely on their space to project their culture, influence behaviour and celebrate the values of the business and this will be of even greater importance as you'll want an employee who visits once a week to feel as enveloped by a strong sense of belonging as someone who chooses to be there full time. On top of this, companies will need to find more creative solutions to extend a sense of culture to remote staff. How this can be done is largely dependent on the type of business you are and the belief system that connects your people.
Our company, for instance, has a team newsletter to celebrate all of the successes that continue to happen. We've also kickstarted societies that create communities for our keen runners, yogis, bakers, readers, artists and musicians to stay in touch. We arrange after-hours socials, we've introduced skill-sharing for our talent to teach one another new things, and we remember every staff member's birthday, work anniversary and baby due date so that everyone's moments and milestones are celebrated together. Whatever traditions and shared belief systems you held pre-pandemic, think of ways you can translate those into new versions that are as meaningful from a distance as they are face to face.


Management style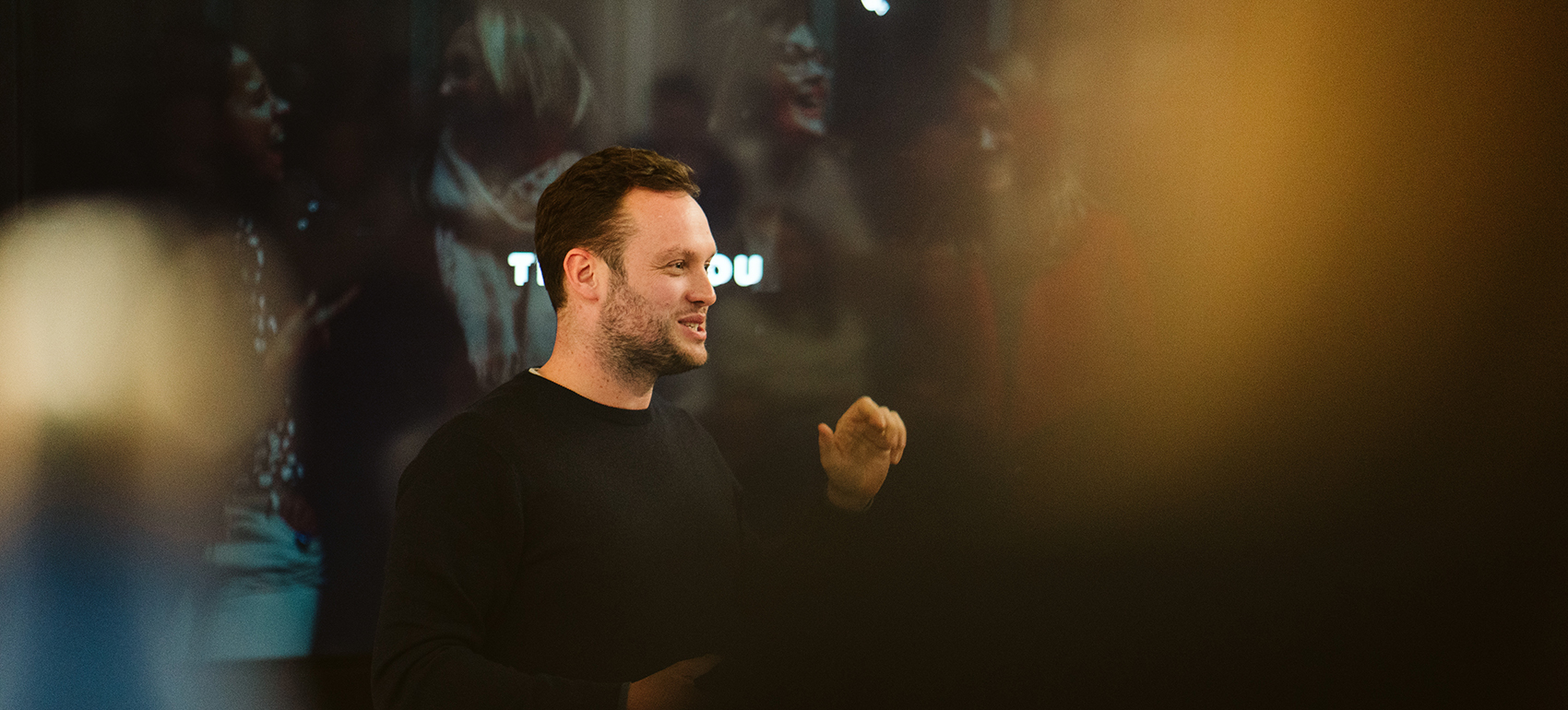 HybridWorking will have a significant impact on most businesses where many managers associate presenteeism with productivity. At first, managing a remote team might leave you concerned about how many hours your team are actively engaging with work and how many hours are spent watching Netflix. Successful implementation of a hybrid working model relies on a culture of mutual trust, empowering employees to take charge of their own days but with clear direction based on tangible goals.
As well as setting outcome-based objectives and making workers accountable for delivering them, managers should be providing the support and tools staff need to be effective, and leading by example when it comes to enabling individuals to work how they wish. If all leadership continue to be office-based while the majority of other staff work more flexibly, this can lead employees to think that there is a two-tier system and that those that work in the physical office space are favoured. In order to demonstrate that home-workers won't be penalised for their choice to work at home, they have to see those in your leadership team doing the same.



Space that's fit for purpose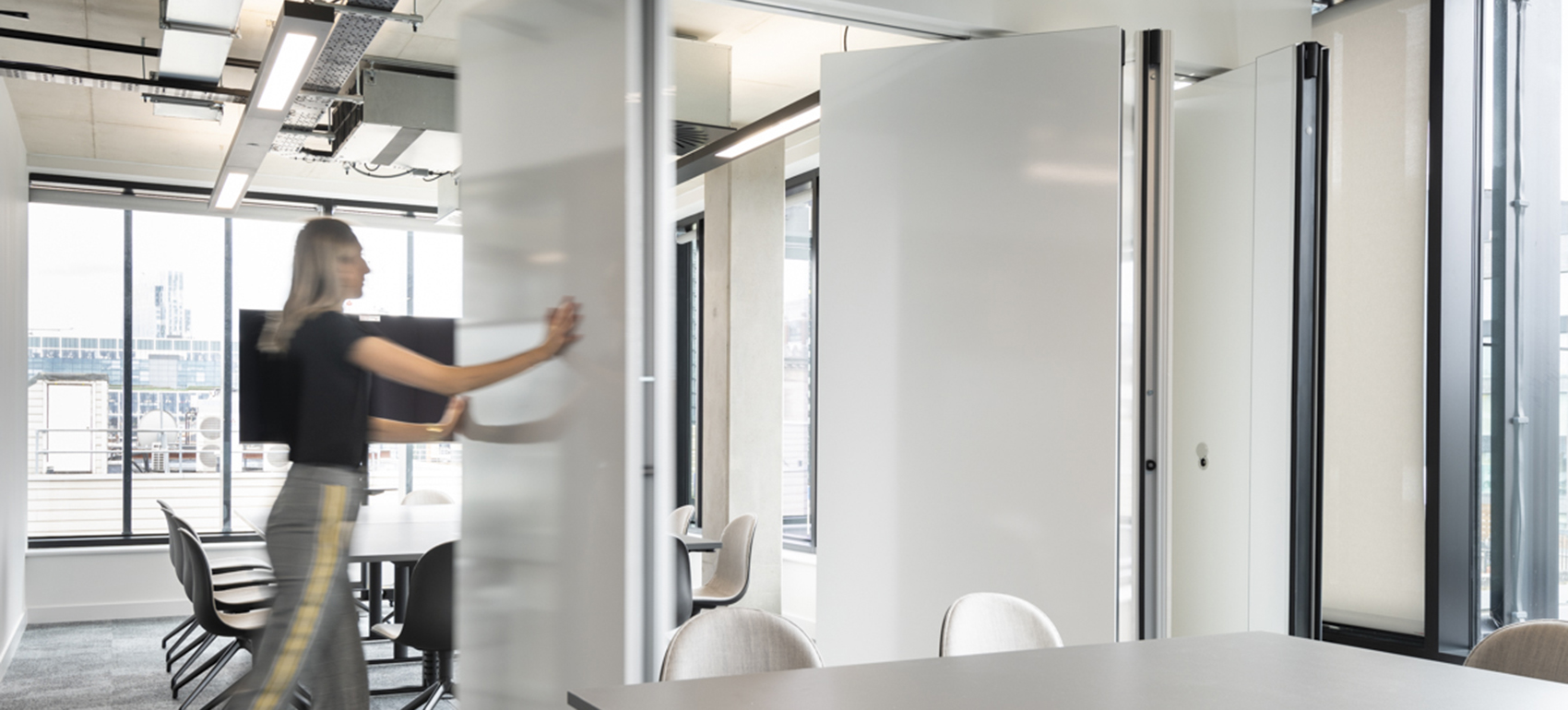 The roaring headlines predicting "the end of the office" have quietened to a whisper as companies and individuals realise that working from home full time isn't entirely what it cracked up to be and the future for the majority lies in flexibility. In late July we surveyed 1250 people to capture their general sentiment regarding the future of work and found that 9% of people still want to work full time in the office, with the greater majority (58%) hoping they will be able to work from the office for just 2-3 days a week in future. Their main reasons for this revolve around social and wellbeing needs - needing company and collaboration, wanting physical and mental distance between home and work, needing a more comfortable working environment, and wanting a change of scene. Whilst there are still some people who need the office in order to do more focused work, there are many more who have learned that solo tasks are best done at home.
Pre Covid-19, offices were primarily individual-based spaces that supported group and collaborative working. The HybridOffice must now become collaborative and group-based space that supports individual working and connection to remote employees.
Many companies are unsure if that means they can reduce their real estate. What we've found is that through persona identification, understanding the typical workday elements for those persona types, and then considering how much time in the office each persona will need as a result, it's possible to calculate exactly how much space your company needs. In running this exercise, you may find there is an opportunity to reduce your real estate footprint and invest in other areas instead such as technology, training and flexible working benefits.



Technology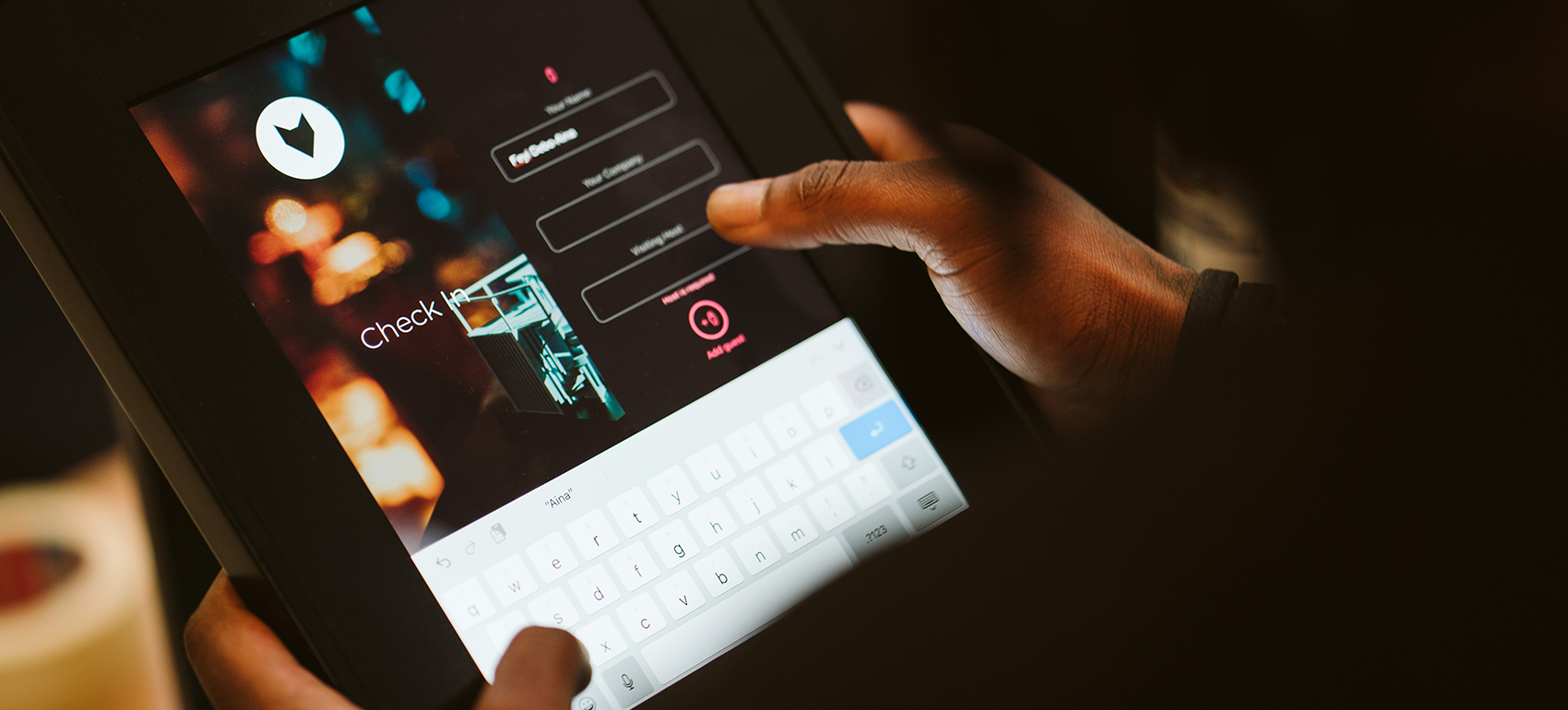 We've heard a lot about technology in recent months and that's because it is integral to the HybridOffice. Not just because of the safety benefit it offers through touchless facilities (mobile-activated lifts, doors, coffee machines and more) but also for its ability to streamline the use of space allowing employees to book desks, gain building access and check-in visitors.
Technology also allows you to connect the community around a building allowing landlords and tenants to stay informed. Building sensors can monitor headcount, temperature and air quality and immediately let building users know when an office has reached its safe capacity or requires other action to ensure the health and wellbeing of its occupants.
In an ongoing hybrid working model, technology is key to your company's communication strategy, keeping everyone connected wherever they're working from. In an outcome-based management model, it also plays a greater part in organising and monitoring productivity and even to support digital space that's more conducive to collaboration.


Mental wellbeing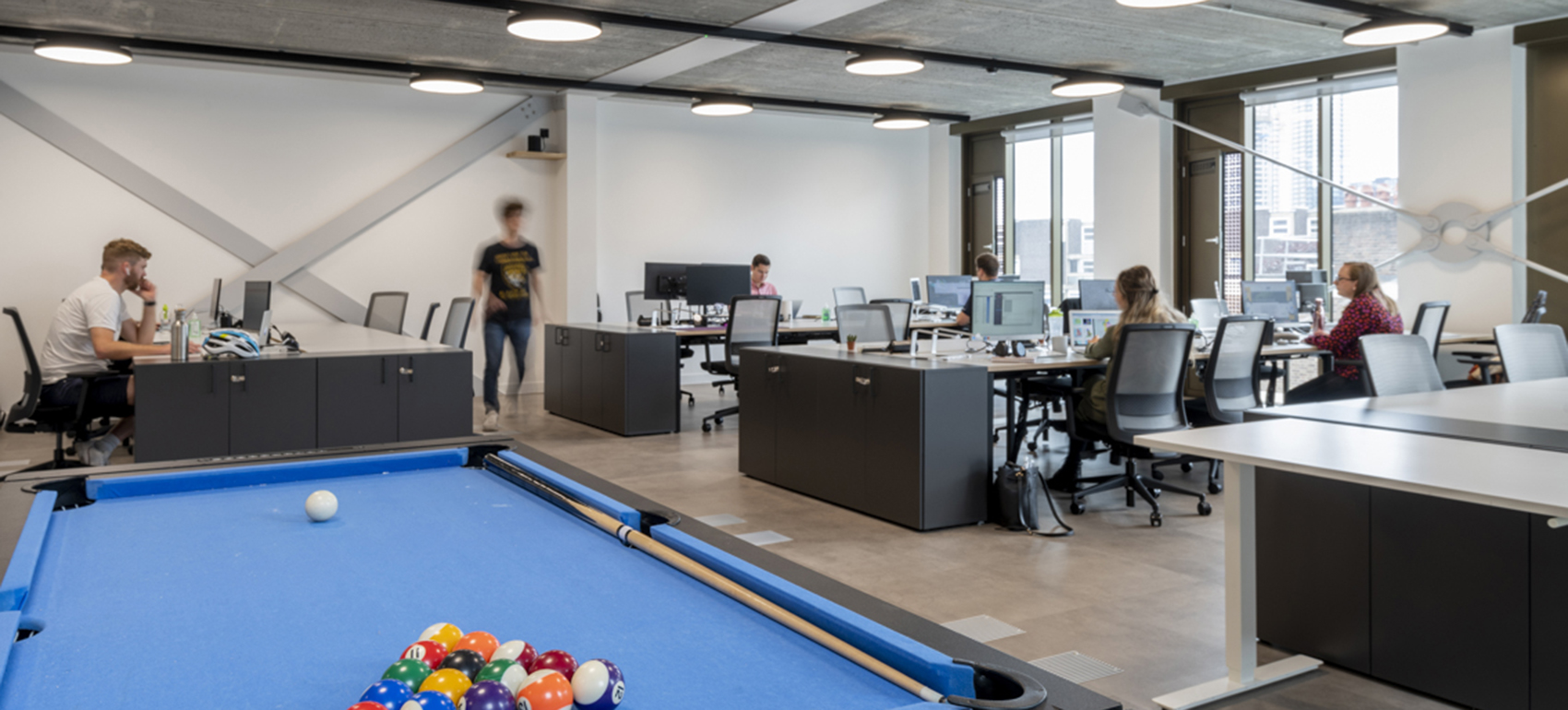 It's normal that there's anxiety about returning to packed tube trains and bustling offices while there is still no vaccine for Covid-19. Equally, the long-term effects of working and living in isolation are also taking their toll. The mental health of your employees is uniquely personal to your team and should be a deep consideration. Hybrid Working gives people the freedom to work where they can be most productive while thriving as individuals, ensuring that work-life complements home-life.
Staff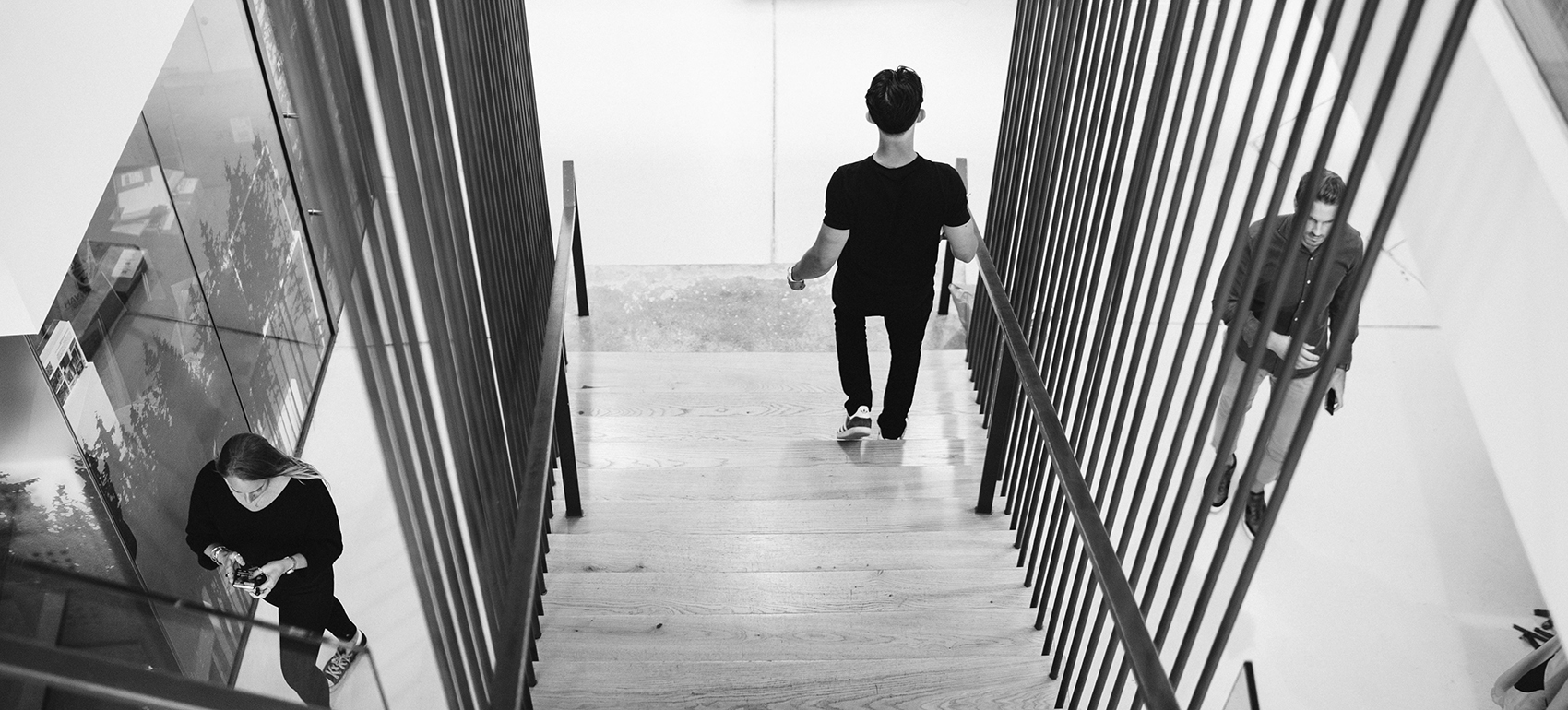 We've already seen larger businesses hiring into new roles such as Chief Wellbeing Officer to support the recent changes to working life. You may find that there is a need to invest in your office support teams such as HR, comms and technology departments – after all, they are no longer supporting one big office but also tens, or perhaps hundreds, of small home-offices. You may already have people on your team who could move into these roles if your business itself has pivoted and its personnel requirements changed.
Existing leadership may benefit from change management services as you transition from one way of working to another, allowing them to adapt to the new needs of a remote team and also to establish new recruiting and onboarding processes to ensure seamless and meaningful introductions to the business and its culture.
A bonus of HybridWorking means that when you are trying to attract new talent, you are not necessarily bound by geography. Whilst the same time-zone helps, if work is based on outcome and not presenteeism, your pool of expert talent is exponentially greater.


Conclusion
HybridWorking finds what's best for the business and what's best for its people. It results in inherent flexibility and organisational resilience, and an autonomous, accountable and outcome-based culture that considers wellbeing as well as productivity.
Many companies have been forced to work remotely without the chance to integrate remote work into their culture beforehand. You might have deemed this time as a success, learning that many things have still been achievable without everyone being at headquarters. If you have got this far with such little preparation, imagine the benefits now of applying the science. With the right attitude, technology, space and management style, successful HybridWorking companies won't just get by, they will thrive.

You can read more about Hybrid Working in our PDF or speak to our team at hello@thirdwaygroup.com or 020 7846 0686.